Fatih drillship starts drilling in Turkali-7 well
Turkey's first drillship, Fatih, started drilling operations in the Turkali-7 well in the Sakarya gas field in the Black Sea, the Minister of Energy and Natural Resources Fatih Donmez announced late Friday.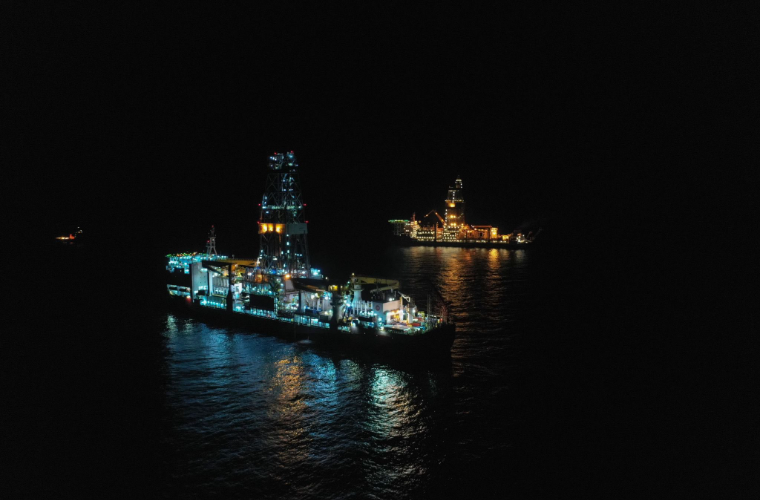 'Each new drilling brings us closer to the goal of heating Anatolia with Black Sea gas in 2023,' Donmez said on his Twitter account.
Fatih drillship had discovered a total of 540 billion cubic meters (bcm) of natural gas in the Black Sea. The country aims to supply Black Sea gas for public use in 2023.
Turkey's President Recep Tayyip Erdogan announced on Aug. 21, 2020, that Turkey discovered major natural gas reserves of some 320 bcm in the Tuna-1 field, a part of the Sakarya Gas Field, some 100 nautical miles (185 kilometers) north of the Turkish coast in the western Black Sea.
Subsequently, Turkish officials and experts drew from substantial evidence that the Black Sea discovery foreshadows a much bigger gas find in the region. Erdogan's statement on Oct. 17, 2020, confirmed this evidence when an additional discovery of 85 bcm of reserves in the same gas field was made.
Revised up to 405 bcm with the additional 85 bcm, the discovery is almost 25 times more than Turkey's overall gas production, making it 'one of the largest gas finds in 2020 in the world.'
This year also demonstrated Turkey's successful hydrocarbon exploration in the Black Sea with the discovery of another 135 bcm of natural gas, as announced by Turkish President Recep Tayyip Erdogan on June 4.