Türkiye's boron sales reach record $1 billion in 2021
Türkiye holds a share of 62% of sales in boron market globally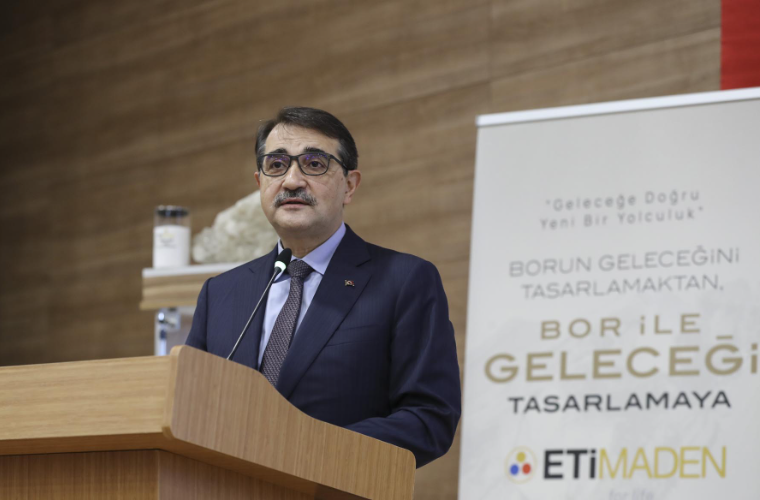 Türkiye sold a total of 2.6 million tons of boron products, of which 2.5 million tons were exported in 2021, Fatih Donmez, Energy and Natural Resources Minister said Tuesday.
'We broke a record by achieving a sales figure of over $1 billion from boron sales,' Donmez added, speaking at the country's first Boron Workshop held at the General Directorate of Eti Maden, Türkiye state-owned mining and chemicals company.
Türkiye holds a share of 62% of the sales in the boron market globally.
Donmez said that next year will be a successful year for boron in Türkiye with new developments in the field.
Turkey's boron carbide plant will be completed towards the end of 2022 and the first performance tests will be carried out, he said.
'Another important study we have carried out on boron is about ferrous boron, which is used primarily in steel production', Donmez said.
'We are in the process of signing a contract for a ferro boron production facility with an annual capacity of 800 tons in Balikesir. We will breakground for the facility in 2022.'
Donmez stated that the construction of the pilot facility, Rare Earth Elements Recovery Process Design, Pilot and Production Facility in Eskisehir, will begin in the first quarter of 2022.
Eti Maden produces lithium from liquid boron wastes and a new domestic lithium facility will begin construction in 2022.