Turkiye opens Europe's 1st carbon-negative integrated biorefinery facility
Facility to produce different value-added products for energy, health, food, agriculture and animal husbandry sectors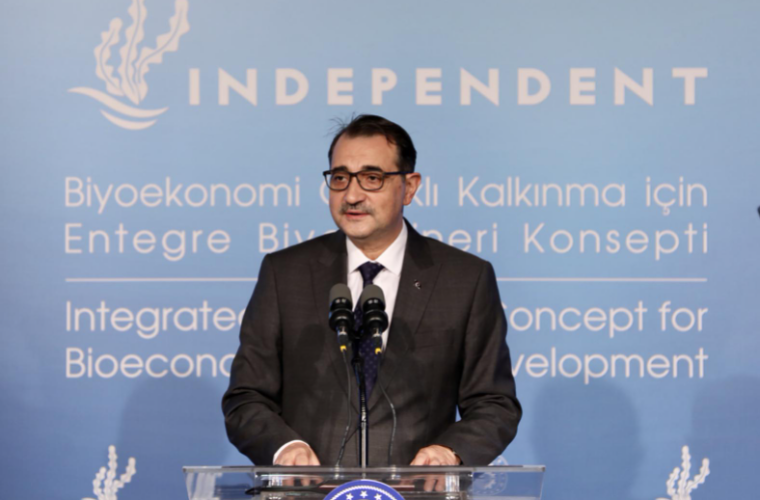 Turkiye has launched Europe's first and only large-scale, carbon-negative facility of its kind in Istanbul to produce biofuel, Fatih Donmez, the energy and natural resources minister announced Friday at the opening ceremony in Istanbul.
Wind energy will supply power for the facility that will produce biofuels from algae that can be used as jet fuel and in the energy sector, while the waste pulp will also be utilized to produce various sustainable, value-added products that will not be limited to the energy sector only.
"We will implement 11 different algae-based bio-economy models for our sectors such as health, food, agriculture, animal husbandry and the environment,' Donmez said.
The production chain is considered carbon negative as the algae used has a carbon-capturing property that allows the removal of carbon dioxide from the atmosphere.
The jet biofuel manufactured at the facility, which is located at Boğazici University's Sarıtepe Campus in Istanbul, will be put to the test during a maiden flight that is planned this year, Donmez said.
'When you board a plane that uses biofuels, you will have traveled with 80% fewer greenhouse gasses,' he added.
Turkiye's biomass installed power exceeded 2,000 megawatts at the end of 2021.
In 2021, Turkiye's biomass power plants produced 7,612 gigawatt-hours of electricity. This corresponds to 2.3% of the country's total power production.