Turkiye to soon start mass production of locally manufactured generators: Energy min.
With pilot studies in place, country also aims to produce turbines locally and install automation systems for power plants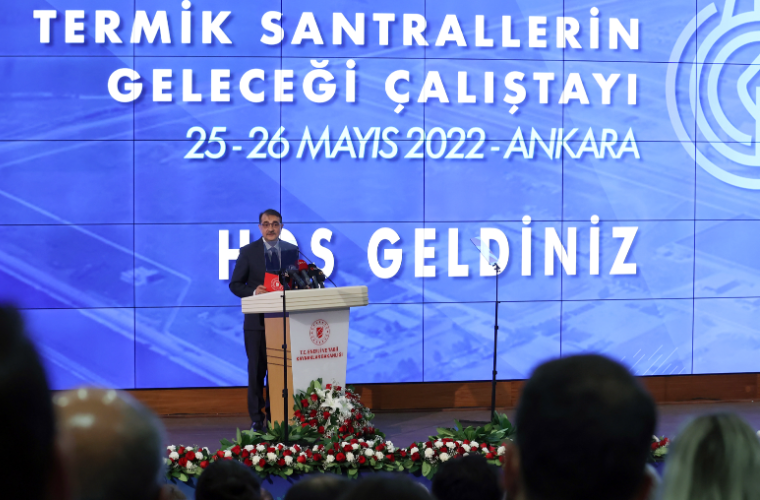 Turkiye will soon begin the mass production of locally-produced generators, the Energy and Natural Resources Minister Fatih Donmez said on Wednesday.
At a workshop on the future of thermal power plants organized by Turkiye's state company Electricity Generation Company (EUAS) in the capital Ankara, Donmez spoke of the position that thermal power plants have in providing baseload capacity to ensure energy supply security.
As these plants have become important in the energy mix, Donmez urged for additional investments because other sources like natural gas plants can only operate with costly imports, while coal plants operate releasing large emissions.
Donmez's announcement of the plan for the mass production of generators comes after EUAS conducted R&D activities to develop local and national energy technologies, which culminated in the production of the country's first generator.
He further shared that the country covered much ground for the localization of turbine and control systems production, resulting in the finalization of this turbine design.
'Soon, we will start to produce the first local turbine, and will then install it, along with the first mass-produced generator, at the Hasan Polatkan Hydroelectricity Power Plant situated on the Sakarya River,' he said.
The control systems for the power plants will also be locally produced from an Electricity Automation System (EOS) project and distributed to 20 power plants next year, eight of which are already using these systems.
'We hope to start a new era in hydroelectricity plants where the source equipment and the technology will be ours, thanks to our locally-produced automation system, generator, and turbine at the Hasan Polatkan Hydroelectricity Power Plant,' he added.