Türkiye starts laying underwater pipes for Black Sea gas Project
In the first stage, 10 million cubic meters of natural gas per day will be carried and increase to 40 million cubic meters per day in the second stage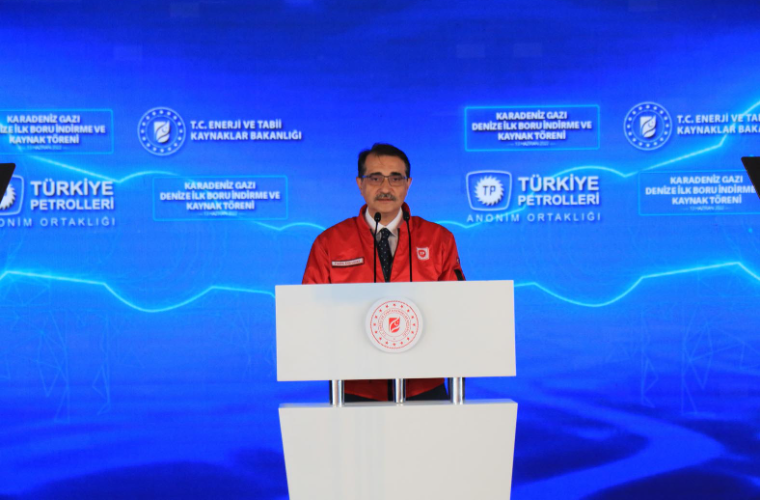 Sakarya Gas Field in Türkiye will go down in history as the world's fastest offshore field development project from exploration to first production, Energy and Natural Resources Minister Fatih Donmez said on Monday.
'Today, we will lay the first pipes that will carry the Black Sea gas from the sea to the land,' Donmez said.
The gas field in the Black Sea is the first deep-sea natural gas production site in Türkiye, 'but it will not be the last,' Donmez said speaking at the Black Sea gas first pipe lowering and welding ceremony.
In the first stage, 10 million cubic meters of natural gas per day will be reached and increase to 40 million cubic meters per day in the second stage, he added.
The production of 35,000 pipes, which will be laid on the seabed, is complete, he said and added that 95% the pipe has been shipped.
A total of 170-kilometer-long pipes will be laid at a water depth of 2,200 meters in the Black Sea for the project.
Natural gas from the Sakarya Field will be transferred to the Black Sea coastal town of Filyos in 2023 where a natural gas processing facility will be established.