Sending more Russian gas via Türkiye to Europe technically possible: Energy Minister
Technical, commercial and legal evaluation and feasibility studies should be carried out for Putin's proposal , Donmez says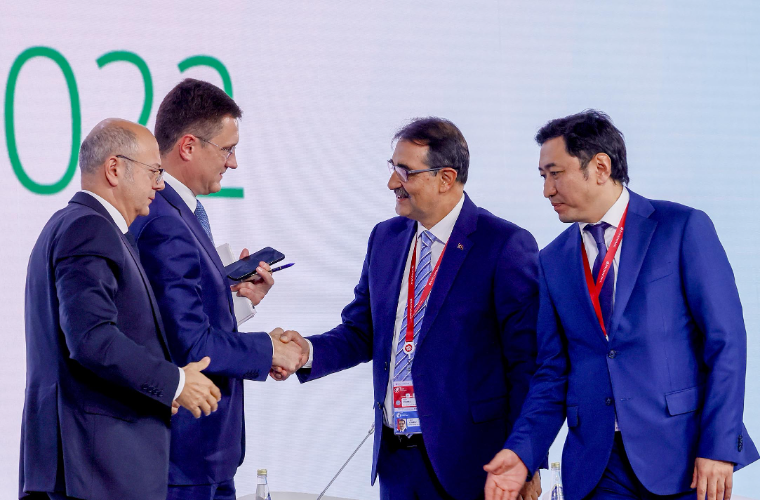 Russian President Vladimir Putin's proposal to provide the main route for the shipment of Russia's energy resources through Türkiye is technically possible but should be evaluated, said Fatih Donmez, Türkiye's Minister of Energy and Natural Resources on Wednesday.
Putin said on Wednesday that Russia is delivering 'not great, but presentable' volumes of gas to Europe via TurkStream and proposed making Türkiye the principal route for deliveries of Russian gas to Europe, adding that an energy hub may be built in Türkiye for this purpose.
Speaking during the 'Russian Energy Week' in the capital Moscow, the Turkish minister said that it's too early to evaluate Putin's proposal.
'It is technically possible. In such international projects, technical, commercial and legal evaluation and feasibility studies should be carried out,' he said.
Türkiye has completed many similar international projects on time, he added.
Donmez noted that TurkStream natural gas pipeline is one of these projects, and added, 'We currently have an important nuclear power plant project underway in Akkuyu. Our relations with Russia continue in many different areas, not just energy. These are issues that need to be discussed and evaluated.'