Türkiye's Silivri underground gas storage facility starts work at full capacity
Facility storage capacity increases from 3.2 billion cubic meters to 4.6 billion cubic meters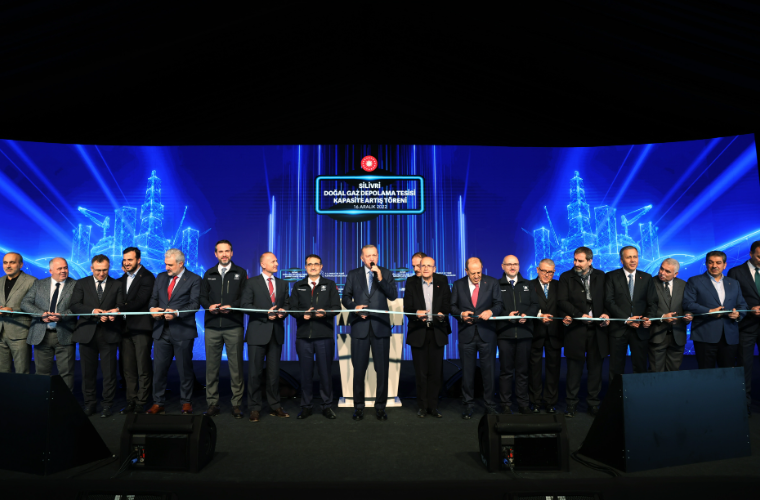 Operations at Türkiye's Silivri Underground Natural Gas Storage Facility resumed with increased capacity on Friday.
President Recep Tayyip Erdogan and Energy and Natural Resources Minister Fatih Donmez attended the opening ceremony of the facility.
The storage capacity of 3.2 billion cubic meters increased to 4.6 billion cubic meters and the daily production capacity of 28 million cubic meters rose to 75 million cubic meters.
'With the capacity addition, the facility holds the title of Europe's largest storage facility in the seas,' he added.
'The facility, which will meet all of its electricity needs with a wind turbine with an installed power of 4.2 megawatts, also stands out as the first facility in Türkiye to receive a carbon footprint certificate,' Donmez added.
The facility is expected to meet 25% of Türkiye's daily gas needs during intense winter days.