Türkiye provides reliable and apt route for EU energy supply security: Energy Min
Country ready for partnership and cooperation to integrate green energy into Southern Gas Corridor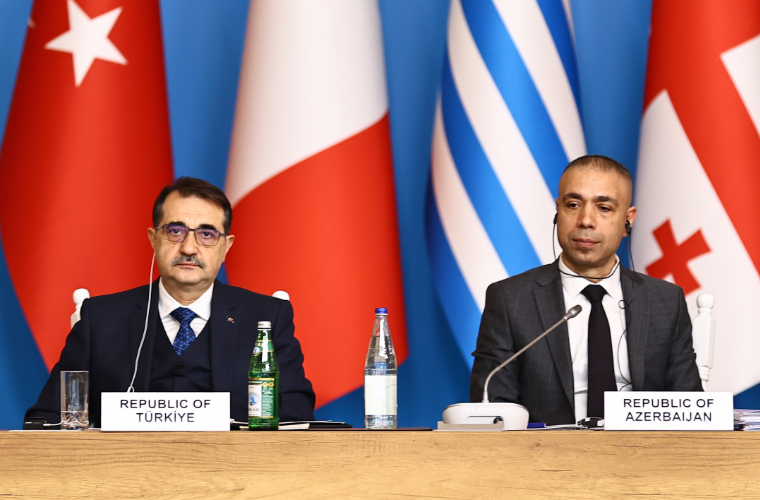 Türkiye is open to cooperation for the expansion of gas supplies via the Southern Gas Corridor to allow greater supply security to the European Union (EU), Energy and Natural Resources Minister Fatih Donmez said on Friday at the South Gas Corridor 9th Advisory Board Meeting held in Azerbaijan's capital Baku.
The country offers the most suitable route and the most reliable port for increasing supply security to the EU, Donmez said during a speech in Baku.
He urged for more cooperation in the face of the energy and climate crises and amid the transition to green energy.
To this end, he said that Türkiye is open to cooperation and partnerships to transform the Southern Gas Corridor, the natural gas route from the Caspian and Middle Eastern regions to Europe, into a corridor where green energy can be transported.
Currently, negotiations are ongoing to increase the capacity of the corridor to incorporate new energy markets and resources to allow this green energy transformation.
He said these negotiations will set a good example for international collaboration, and that the ability to transport green energy such as hydrogen will provide them with new opportunities for green energy cooperation.
'Türkiye has proven its reliability with its infrastructure investments and success in international projects,' he added.
Given the importance of supply security for Europe, Donmez said the expansion of operations in the Southern Gas Corridor is an important step to ensuring the flow of commercial gas to the bloc.
'We need additional reserves and additional source countries to increase gas volumes. We are ready to develop our cooperation with Azerbaijan and Turkmenistan for the welfare of our region,' he said.
He also argued that Türkiye, which already has electricity transmission infrastructure with interconnections with Azerbaijan, Georgia, Bulgaria and Greece, is also open to forming partnerships for electricity expansion.