Turkey To Drill İn Med. Before Winter: Energy Min.
Turkey aims to drill its first well in the Mediterranean before this winter, Turkish Energy and Natural Resources Minister said Wednesday.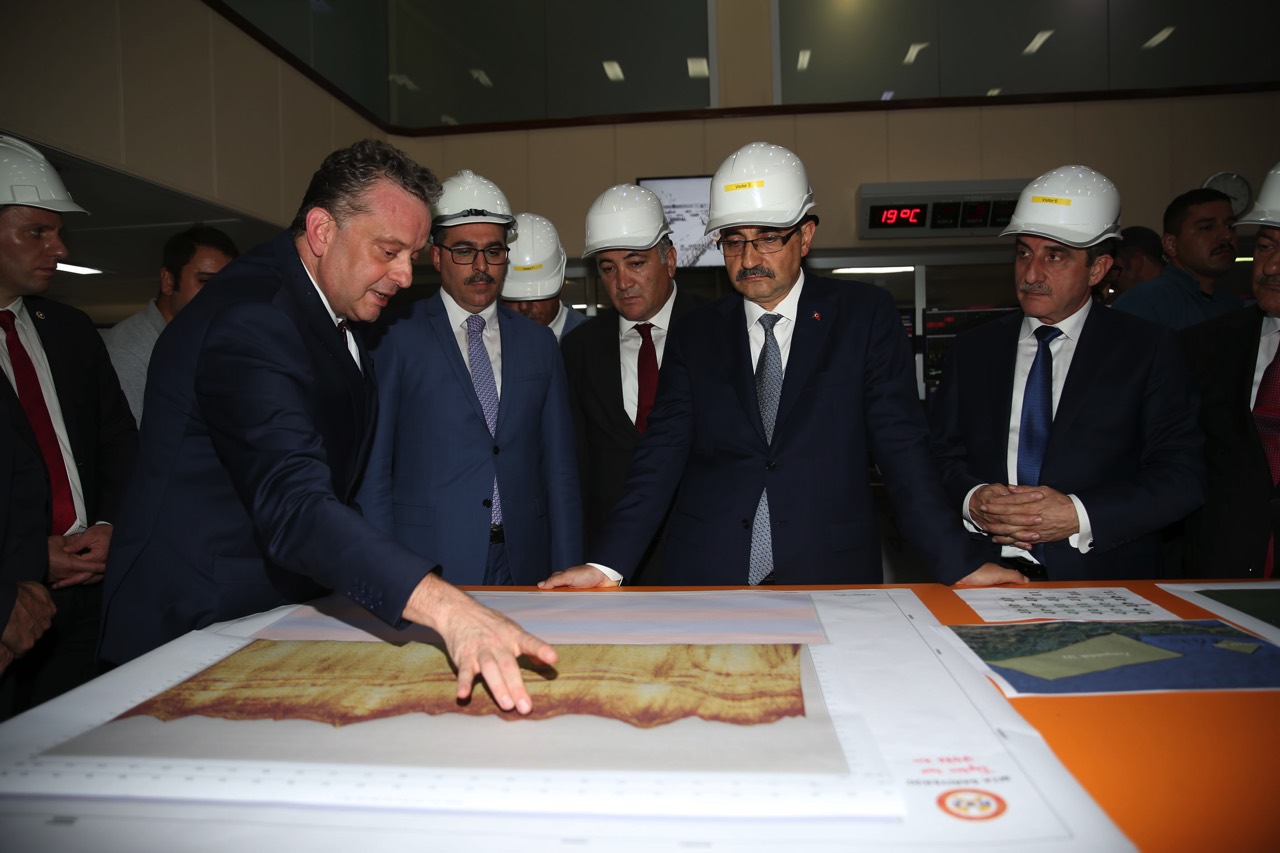 Fatih Donmez's remarks came during his visit to Turkey's coal-rich Zonguldak province on Wednesday.
"Currently, the Turkish Petroleum company is making its preparations in the Mediterranean. After they finalize tests, we want to start first drilling in 1-2 months, before the winter," Donmez said.
Drilling will take place in Turkey's own economic territory offshore Antalya, on the county's southern Mediterranean coast, he said, adding that the process would take time, but he affirmed the ministry remains optimistic of a positive outcome.
Turkey's first drilling vessel, Fatih, formerly the Deepsea Metro II, arrived in the city of Antalya in June in preparations to start Turkey's first deep drilling project in the region.
In May, the former Energy and Natural Resources Minister Berat Albayrak said in the Kocaeli province that the vessel would conduct drilling at a depth of 2,600 meters in the Mediterranean, and hailed it as a historical step for Turkey.
Turkey is already undertaking oil and gas explorations using two seismic vessels.
Turkey's first seismic vessel, Barbaros Hayrettin Pasa, which was bought from Norway in 2013, has been conducting exploration operations in the Mediterranean since April 2017. Additionally, Turkey's second vessel, the MTA Oruc Reis, which Turkish engineers built in a local shipyard in Istanbul in June, is undertaking work in the Black Sea.
The 400-million TL MTA Oruc Reis ship, with an anticipated 30-year service life, is capable of sailing non-stop for 35 days with its 55-men crew.
Furthermore, the ship is equipped with a helicopter pad, and the hydrography and oceanography systems on board allow for the scanning of the seafloor up to depth of 15,000 meters.
"We completed 100 percent 2D seismic studies and 20 percent of 3D seismic studies in the Black Sea. We may conduct drilling activities following these studies [in the Black Sea] but the first drilling will be in Mediterranean," Donmez explained.
Turkey plans purchase of second drill ship
Donmez said Turkey is actively preparing to buy a second drill ship to ramp up exploration.
"Another project of ours is to purchase a second ship [drill ship] for the Black Sea. These works are proceeding, and we will continue our search to find oil and natural gas both in Mediterranean and Black Sea," Donmez said.
All the necessary research and preparatory works have been undertaken and as the Ministry's slogan says, "If it [oil and gas] is there, we will find it," he asserted.