Turkey, Kazakhstan Sign Trade Deals Worth $1.7 Bln.
Turkey and Kazakhstan aim to gradually increase annual bilateral trade from the current $5 billion up to $10 billion over a seven to eight year period, Turkish Energy and Natural Resources Minister said Wednesday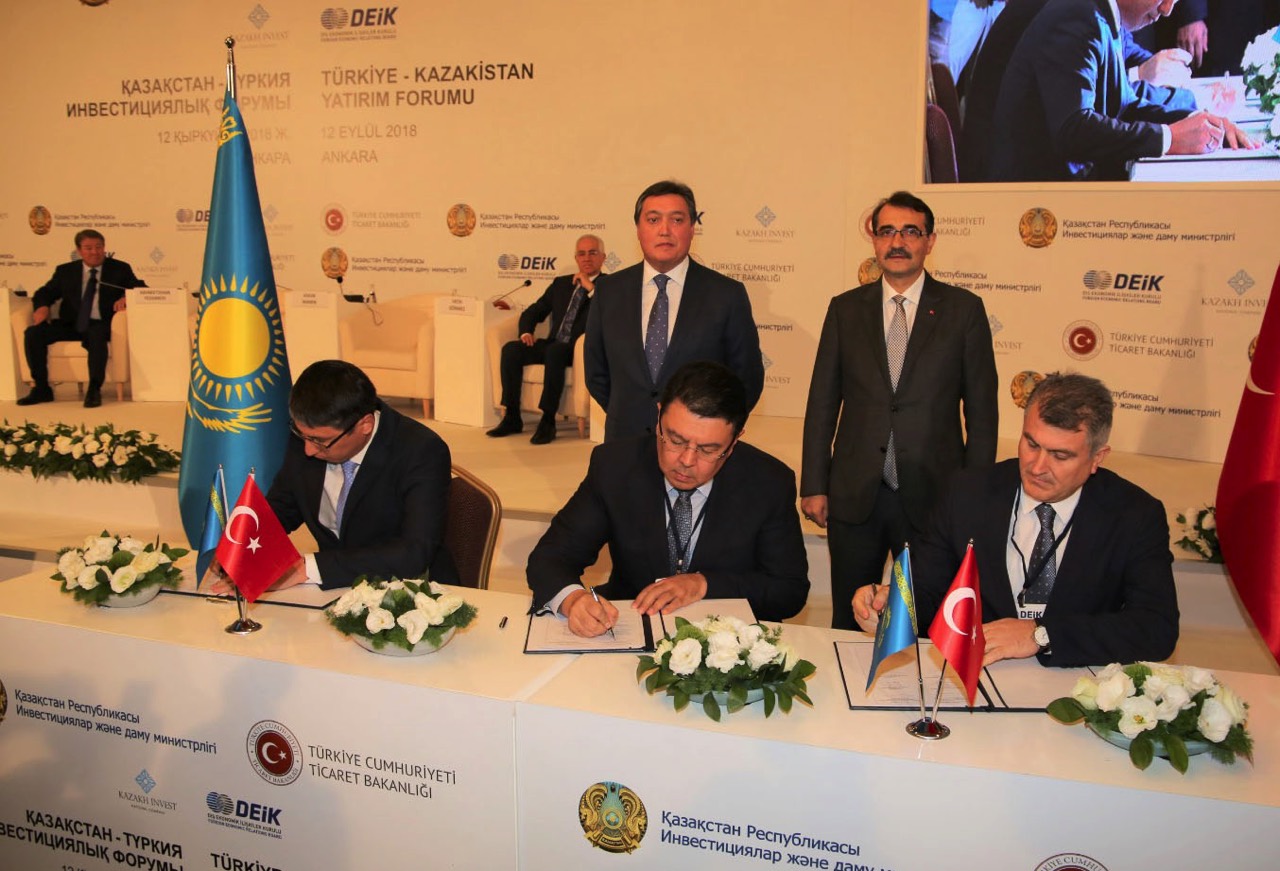 Fatih Donmez's remarks came during his speech at the Turkey-Kazakhstan Investment Forum in Ankara on Wednesday.
"Our trade volume, which saw a downward trend from 2013, has risen by 23 percent in 2017, but it is still well below our potential," Donmez said.
In 2017, the trade volume between two countries reached $2.4 billion but Donmez asserted that this could become even higher this year.
"Today we will be witnessing a signing ceremony of 22 bilateral agreements between Turkey and Kazakhstan worth $1.7 billion," he said, adding that Turkey would like to move this partnership to the next level with the addition of new projects and by expanding agreements to further sectors.
The new agreements will see private sector relations enhanced between the two countries specifically in the transportation, machinery, chemicals, energy and mining sectors.