TANAP's gas journey to Europe begins: Turkish minister
Turkey`s energy diplomacy focuses on promoting regional stability, prosperity, says Turkish energy minister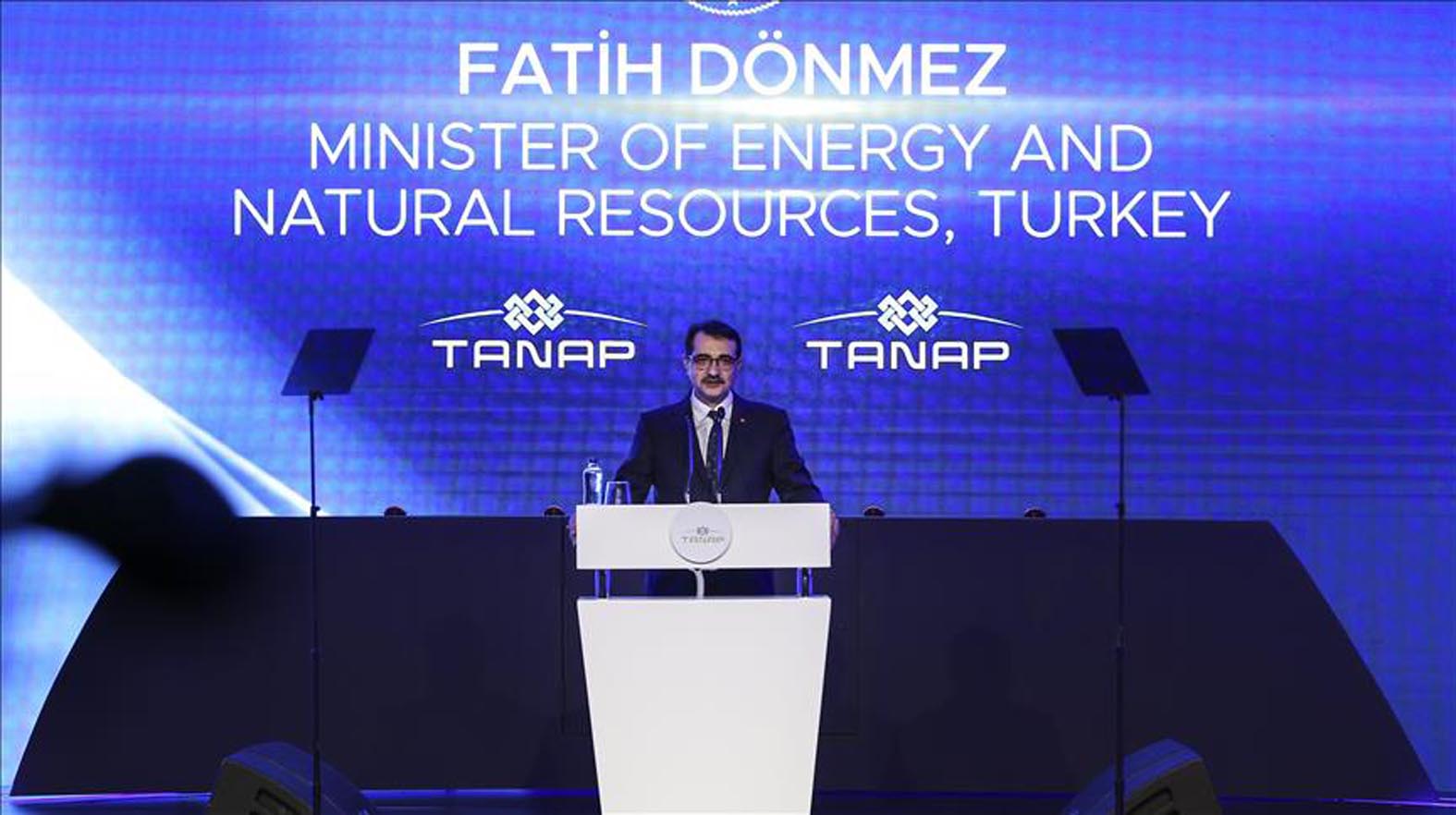 Trans-Anatolian Natural Gas Pipeline's (TANAP) 1,850-kilometer (1,150 mile) journey through Anatolia ends today and the gas journey to Europe begins, Turkey's Energy and Natural Resources Minister Fatih Donmez said Saturday.
TANAP will bring together the power of cooperation between Turkey and Azerbaijan with the new countries and people, Donmez said, speaking at the opening ceremony for the TANAP's Europe link in Turkey's northwestern Edirne province.
The TANAP pipeline stretches from the Turkish-Georgian border to the Turkish-Greek border to supply natural gas both to Turkey and European countries.
"TANAP is an energy project that reaches beyond the mountains, seas and straits, breaking records, to the inner parts of Europe." Donmez said.
The pipeline passes through 20 provinces and 67 districts of Turkey and comprises the largest section of the 3,500 kilometers of the Southern Gas Corridor.
With an investment of around $8 billion, TANAP will deliver 6 billion cubic meters of Azerbaijani gas to Turkey and 10 billion to Europe per year.
"In the first stage, 16 billion cubic meters and later 31 billion cubic meters of natural gas will be transported through the pipeline. The wealth coming from the depths of the Caspian will touch the lives of millions in all corners of Anatolia and Europe," he said.
Turkey follows a win-win policy in the energy projects and focuses on equal sharing, added Donmez.
"We always put forward the unifying mediator role of energy for the benefit of the region and all parties. Our energy diplomacy focuses on promoting regional stability and prosperity." said Donmez.
TANAP links with the Trans Adriatic Pipeline (TAP) -- the European leg of the Southern Gas Corridor -- which will become commercially operational in 2020.