TurkStream gas pipeline launches in Istanbul
Energy and Natural Resources Minister Fatih Donmez calls the project 'visionary' and 'new symbol of cooperation'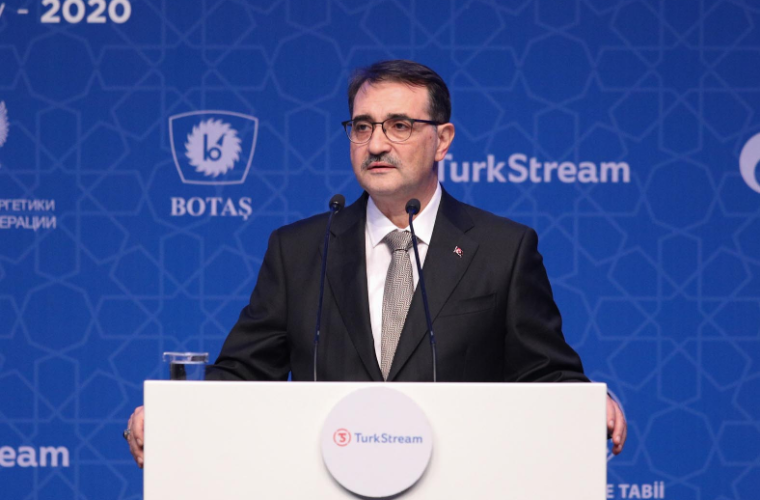 The TurkStream natural gas pipeline was launched Wednesday with an opening ceremony in Istanbul with the attendance of Turkey's President Recep Tayyip Erdogan and Russia's President Vladimir Putin along with high ranking energy ministers from both countries.
Turkey's Energy and Natural Resources Minister Fatih Donmez called the project "visionary" and "a new symbol of cooperation between Turkey and Russia."
He said the pipeline is a "win-win-win project" for Russia, Turkey and millions of people in Europe while providing stability to the region and sustainability for energy markets.
"For centuries, the Anatolian region has been home to many significant trade routes. In the 21st century, Anatolia will connect east and west through energy," Donmez said.
The minister explained that the TurkStream project consists of two lines with a total capacity of 31.5 billion cubic meters (bcm) per year. The first line will carry 15.75 bcm of Russian gas to Turkish consumers every year, and the second line will carry another 15.75 bcm from Russia to Europe via Turkey.
Russian energy giant Gazprom CEO Alexey Miller had announced in December 2014 that Putin canceled the construction of the South Stream pipeline that planned to carry Russian gas to Europe via Bulgaria.
After its termination, Putin said Gazprom agreed to build a natural gas pipeline to Turkey, bypassing Ukraine and naming the project the Turkish Stream, later to be known as TurkStream.