Turkey to open mini solar tenders in 2 months
Mini YEKA tenders are important in deploying more solar energy investments throughout Turkey, energy minister says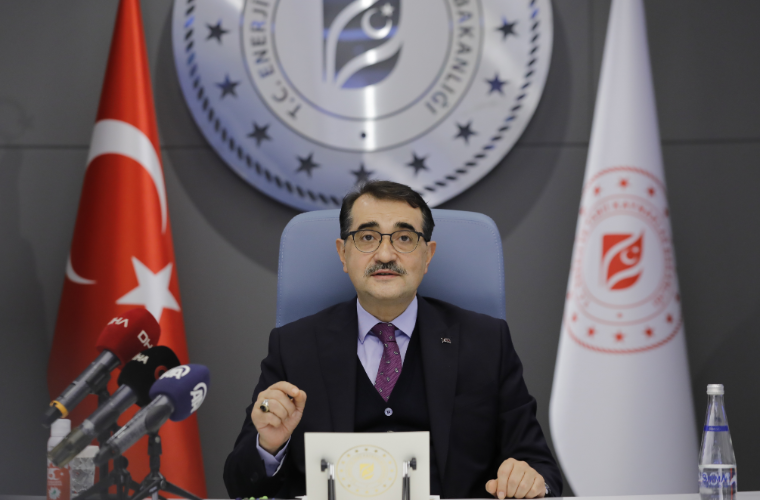 Turkey is set to receive solar energy applications in two months for 74 mini Renewable Energy Resource Zones (YEKA) tenders, totaling 1,000 megawatts (MW) in capacity for 36 regions across the country, Turkey's Energy and Natural Resources Minister Fatih Donmez announced on Wednesday.
Speaking at the 1st Turkish Solar Energy Industry Association (GENSED) Solar Energy Summit through video link, Donmez said the tenders are important for deploying more solar energy investments in the country, particularly for small to medium-sized energy sector enterprises.
"The tenders will be an important factor in changing the investment culture and investor profile," he said.
The YEKA tenders form part of Turkey's aim to supply 65% of its energy needs from domestic and renewable sources by 2023.
In 2017, through the energy ministry's YEKA tenders, Turkey's 1,000-megawatt solar tender accepted a winning bid price per megawatt-hour of $6.99. An equivalent capacity wind tender also in 2017 was achieved at $3.49 per megawatt-hour. The country finalized its second YEKA wind tenders on May 30, 2020.
Donmez reiterated that throughout the 10 years of solar energy development in the country, it managed to increase its installed solar capacity from 40 MW in 2014 to the current 6,630 MW. Now the share of solar energy of total capacity has reached 7% and 4% for electricity production.
"Our installed capacity in solar energy doubled in three years. Almost one hour of daily electricity consumption comes from solar," he said.
Donmez confirmed that Turkey ranks 7th in Europe and 13th in the world in terms of installed solar capacity and he reaffirmed Turkey's commitment to developing renewables and continuing its success story in the following years.
The country's energy transition is part of its economic development strategy to help revive the global economic slowdown and markets, he explained.
"Renewable energy sources constituted 98% of the 4,900 MW of total installed capacity which came online in 2020. Our renewable energy installed capacity reached 49,500 MW and the share of our total installed capacity now stands at 51.7%," he said.