Turkey's gold output reaches record high in 2020: Min.
Annual production of 42 tonnes last year marks highest level in history of Republic of Turkey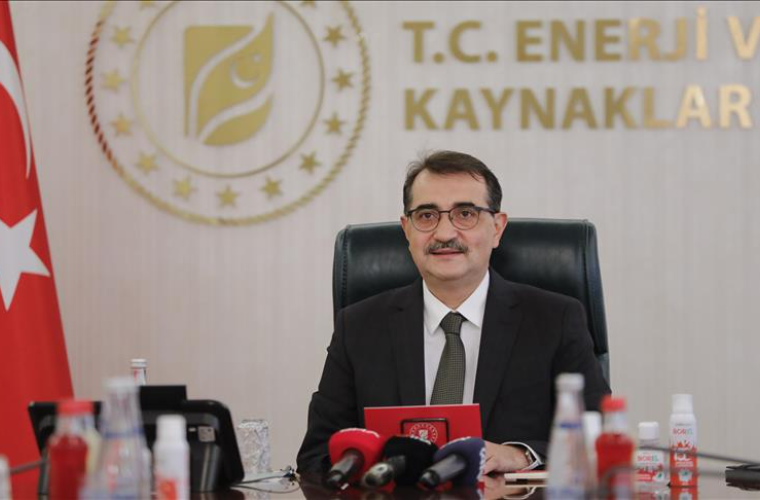 Turkey's gold production in 2020 reached the highest level in the history of the Republic of Turkey at 42 tonnes, Energy and Natural Resources Minister Fatih Donmez said Thursday.
"This [production in 2020] has made a $2.4 billion contribution to our economy," Donmez said during his meeting with the Turkish Gold Miners Association at the ministry.
This record supersedes the record hit in 2019 when 38 tonnes of gold was produced.
Turkey to date has invested $6 billion in the gold sector, which currently employs 13,200, he said.
Turkey started gold production in 2001 with a modest 1.4 tonnes, but Donmez said that over the past 20 years 382 tonnes of gold was produced, which helped Turkey obtain tax revenues equivalent to 76 tonnes of gold.
Nonetheless, Donmez highlighted the huge savings that could be made in gold imports, which last year showed a year-on-year 123% increase to $25.2 billion. This, he said, could be achieved through Turkey producing the equivalent of half of its gold imports while ensuring that $12.5 billion would stay in the country.
In Turkey, a total of 18 gold mines are in production, while 20 new gold mine projects are awaiting investment.
"Hopefully when these projects are realized, our gold production will reach 100 tonnes. Our target is to meet our gold needs from local sources, decrease the gold-related current deficit [imports] considerably and increase employment in this field," he asserted