2020 marks a year of highest gas flow via TANAP
Pipeline contributes considerably to Turkey's natural gas supply security, Turkish energy minister says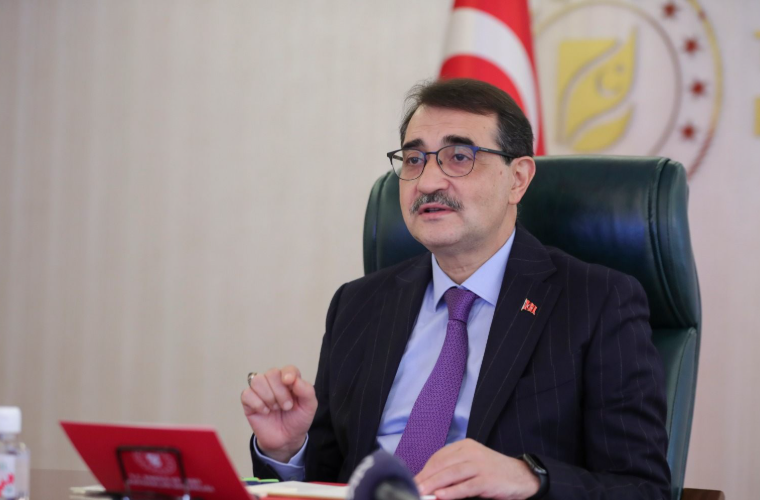 2020 was a bumper year for gas transmission through the Trans-Anatolian Natural Gas Pipeline (TANAP), which carried 4.9 billion cubic meters (bcm) of natural gas out of a total to date of 9.1 bcm, Energy and Natural Resources Minister Fatih Donmez said Thursday.
"On the one hand, TANAP contributed considerably to our country's natural gas supply security but on the other hand, it has also become key for Europe's supply security," Donmez said in an opening speech of Azerbaijan's training program on energy markets.
Inaugurated in 2019, TANAP has a capacity of 16 bcm to deliver 6 bcm to Turkey. Another 10 bcm to Europe can be offset for delivery via the Trans Adriatic Pipeline (TAP) - a pipeline that started commercial gas flow from Azerbaijan to Europe on Dec. 31.
Donmez said that 24% of Turkey's gas imports came from Azerbaijan last year, but thanks to TAP, the strategic importance of TANAP and Azerbaijan's gas would be further enhanced.
The minister also hailed a more recent, natural gas pipeline project between Turkey and Azerbaijan, the Turkey-Nakhchivan Natural Gas Pipeline Project, through which uninterrupted gas supplies are planned for the landlocked exclave of the Republic of Azerbaijan, Nakhchivan.
"This 85-kilometer-long pipeline, carrying 500 million cubic meters of gas per year, will provide great comfort for Azerbaijani Turks living in Nakhchivan," Donmez stressed.
He acknowledged the importance of Azerbaijan's training program, which aims to inform officials from Azerbaijan on market forces, the electricity market and peripheral services, as well as day-ahead and intra-day markets.
The effective use of renewable energy sources, their integration into the network and sharing technical and technological knowledge with Azerbaijan were some of the other aims of the training program, Donmez explained.
"Thereby, we [Turkey] will be making a serious contribution to the information flow and intellectual partnership between Turkey and Azerbaijan," he said.
Azerbaijan's Energy Minister Parviz Shahbazov also said that Turkey's support to Azerbaijan in the issue of Nagorno-Karabakh played a crucial role, helping to liberate Azerbaijani territories that have been under Armenian occupation for the last 30 years.
In total, about 20% of Azerbaijan's territory -- including Nagorno-Karabakh and seven adjacent regions -- has been under illegal Armenian occupation for nearly three decades.
"As in all fields, our solidarity with Turkey in energy [sector] is also at an all-time high," Shahbazov concluded.